We invited and interviewed Dr. Marie Laguna-Bedia, Managing Director/Co-Founder at Eternus Global, a Cloud Consulting & Outsourcing Company providing a range of IT Services to enterprises across the globe. This interview is conducted and hosted by Noemi Balog, with her interview partner, Kaizyl Jucutan.
In this interview, we will learn more about Dr. Marie and her company, Eternus. Without further ado, let's move on to our interview with Dr. Marie.
Self Introduction: Could you tell us briefly about yourself?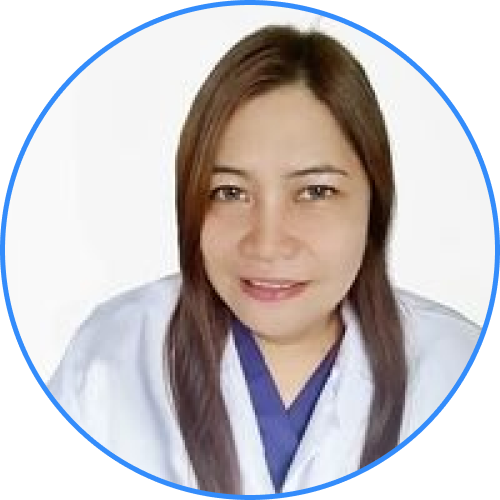 Dr. Marie:

"Hello, everyone! I'd like to introduce myself. I'm Marie, and I'm a physician by profession. My specialty is Internal Medicine. So I'm the co-founder and Managing Director of Eternus Global BPO corporation. It's an IT, Outsourcing, and Medical KPO company in the Philippines. And we have a counterpart in Europe, that's Eurawest Technologies, which is in Bulgaria."

"So, as background about myself, I've been writing content and creative copies since 1997, when I was just 17 years old. So I started in a vernacular magazine, that's Yohoo! Magazine in Panay. It's a Hiligaynon magazine. So I started as a novel writer. And then I was also a student journalist [at] the University of San Agustin. I was editor-in-chief of the University. And then, in 2003, I started as a freelancer while in medical school with an American company [that]trained me in SEO. Soon I worked with a Russian company, and they were the ones who taught me web development. Then in 2006, after which I worked for other companies, I started my own company in 2009. That's Scriptus Medical Research and Writing. And then, in 2016, I partnered with a PHP developer from India. So we created Eternus Global. Initially, it was a partnership; it's a corporation now."

"The niche that we specialize in is web development and digital marketing, especially in the health and medical fields, like foreman, biotechnology, and also in general. Because we also have some clients who are from other industries."

"Now, I am involved in helping startups, giving them business and financial advice. Because aside from being a tech entrepreneur, I'm also a retail and wholesale entrepreneur in the medical industry. So that's what I do nowadays—aside from being a physician, of course. So that's it."
Noemi:

"Thank you so much, Ma'am, for sharing about your background as well. So I think developers out there, not only developers but also those who are working in the medical field, will understand that if you graduate on a certain course, you will not settle there. You can also explore other fields, just like what happened to Ma'am Marie. She has a lot of background."
Company Introduction: Please tell us about your company's background and other things you'd like to share.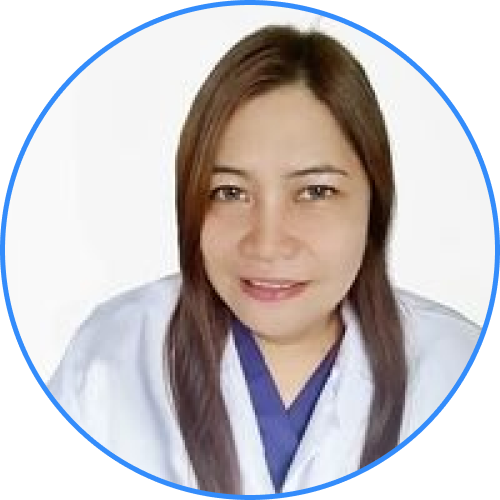 Dr. Marie:

Background (how it started and the origin of its name):
"Okay. So we started Eternus Global in 2016. And then we chose that name because it was meant to last forever. So whatever trend in technology, it would be like we would last forever. So our logo is a triquetra, or it's a Celtic triangle, which also means "eternity." And it was [the] three of us who started the company, along with the Indian web developer and my husband. So our counterpart in Europe is Eurawest Technologies because me and my co-founder have ethnic backgrounds in western Asia, so it's a blend of Asians and Europeans working together towards common goals."

Fun fact:
"So with regards to Eternus Global, we outsource 75% of our services to other countries like the UK, Europe, China, Canada, Singapore, Australia, New Zealand, US, and even South America. And other Asian countries also like Thailand, [and] Indonesia. Only 25% of our projects are local."

Mission and Vision:
"And so with regard to our mission, our mission is to spearhead digital transformation in all business enterprises, regardless of your size, sector, location, ownership, and structure, through good customer service, creativity, and giving back to the community. That's what we envision."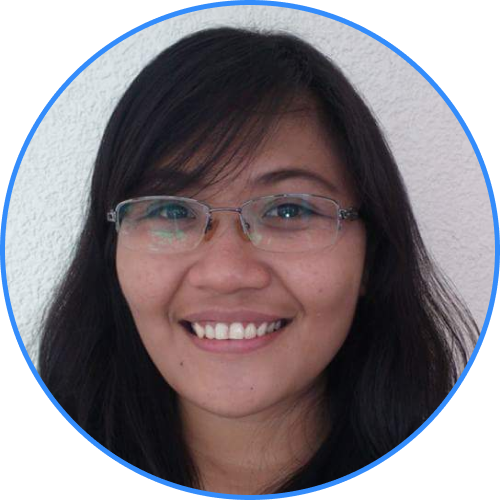 Kaizyl:

"I'm just amazed [by] what I'm hearing from you right now. And I'm sure all the developers who are [reading] this interview are motivated to apply to your company. Just hearing that is so good."
What tools, programs, or programming languages do you use in your company?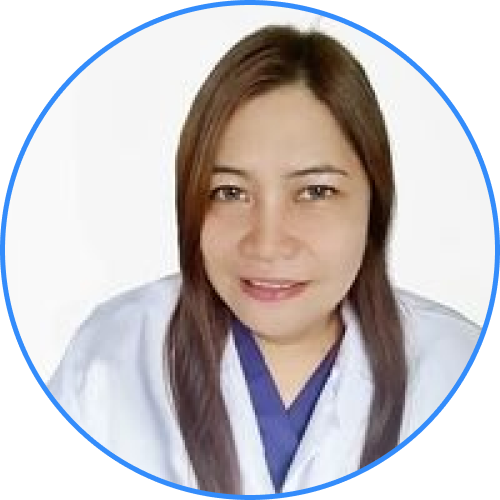 Dr. Marie:

"I have mentioned before that we work with PHP because we create informational ERP websites [and] eCommerce websites. ERP means Enterprise Resource Planning websites. They include, usually billing websites and HR management websites. Usually, with those time-trackers and then hospital/clinic management systems, these are ERPs. School management systems also.

So we build them with WordPress but sometimes Drupal, and then like Symfony, Laravel, CakePHP, Woocommerce, Prestashop, Moodle for schools, and then PHPlist for email marketing. And then, our developers are trained in React and node.js. So all our developers use them."
Do you currently have job openings in Eternus? Where do you usually find talents for your company? When you source, what do you look for in a candidate?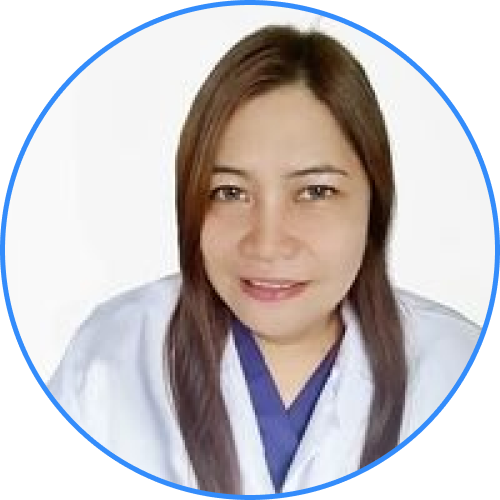 Dr. Marie:

Job openings:
"So we are open to hiring web development and digital marketing associates, SEO content writers, and those who do SEO off-page and on-page, and those who are into social media marketing, and then graphic designers.

What Eternus looks for in an employee:
"What we look for in employees are those who embody our company values that I had mentioned earlier. Like you should have innovation, customer service, and satisfaction, they should be creative, and they should think outside the box. They should not think conventionally, like a normal person. You should think outside the box. And then integrity, that's very important. Educational background is not important; it's integrity. And then you should have a passion [for] what you do. Passion is different from purpose. Because the purpose is you're supposed to do that. Passion is what makes you happy, what you like, and what you enjoy. And then you should be trustworthy.

"For example, if the client entrusts you with work or your superior entrusts you with work, you should not do some sloppy job. You should take care of the quality. And then you should be honest also and result-oriented. And then you should also be teamwork-oriented because we cannot achieve things without teamwork."

Benefits:
"And as for the benefits, they have health and accident insurance aside from the basic government benefits like PhilHealth, SSS, and PAG-IBIG. And our employees have a free shuttle, free shuttle, from their homes to here in the office. Because the fare now is very expensive so we decided that we are going to help them with that. So those are some of the perks."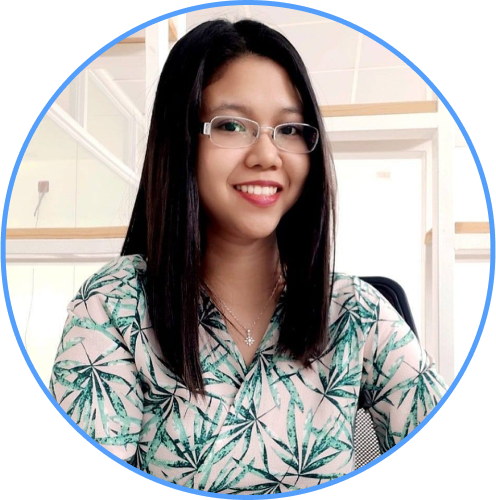 Noemi:

"So for those people who are [reading this], especially web developers, I would like you to [take note] of what Ma'am Marie mentioned there because they are the things most of the companies right now are also looking for. They value someone who has a good background—educational background—but there is a high value also for those people who have a good attitude and work ethic. That is something that we have to check the box, too. Thank you for that, Ma'am."

"Aside from this interview, actually, we have training here in Village 88. We are actually offering free online coding training. If you visit our website, you can see that we are offering every six months. So we have two training, January and July. Because the vision of our founder is somehow the same as yours, he would like to educate Filipinos here in the Philippines so, that they will have a better future. They will get [the] job that they deserve. And something that will help not only them but their families as well."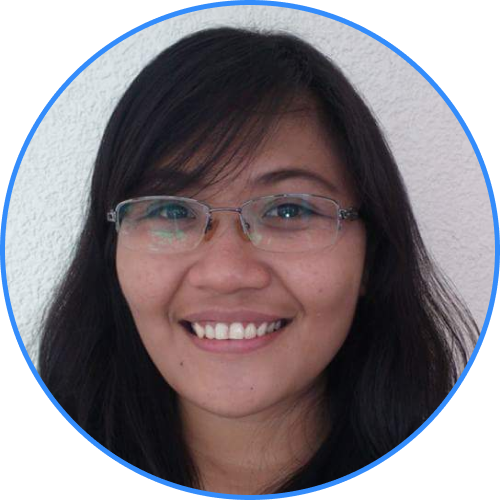 Kaizyl:

"As Noemi mentioned, our company offers free online coding training right now. And it's a free opportunity for [aspiring] Filipino developers. It's exclusive for Filipinos CS/IT [graduates] or career shifters who want to enhance their coding skills. And our CEO here loves the Philippines; he loves the Filipinos, that's why he's offering this kind of training and providing this opportunity to change the lives of the Filipinos. Because we are all aware that even though Filipinos are talented and [have] potential, we don't have that curriculum or needed the education to reach our full potential."

"Aside from the Village 88 training, after the training, we are also helping the CS/IT graduates who graduated from our training to find their jobs also. Because we are confident of the skills they're going to get through that rigorous training that they attended. They are composed of CS/IT graduates, fresh graduates, career shifters, and even OJT students."
Why did you choose Village 88 Employer Network and become a part of the Top 500 tech companies in the Philippines?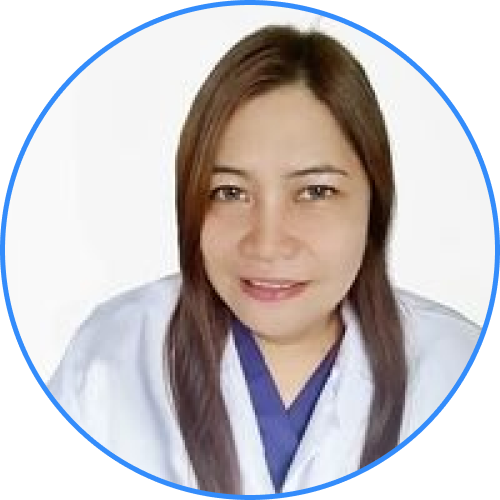 Dr. Marie:

"Yes. You invited us, so that's no problem at all. I think what we are doing right now is disseminating information. It's part of helping the community and also giving back to the community. Like telling them what we do, and I hope this video will reach a lot of young people so that they will have an insight into what an Information Technology company is all about. So I think what we are doing is cool, it's good. That's it."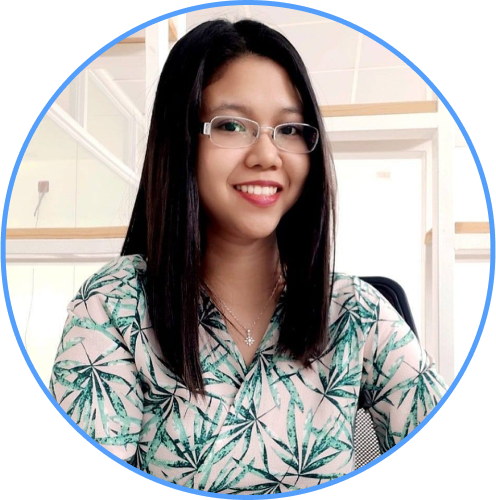 Noemi:

"So for young developers out there, those coding enthusiasts, you were once also like Ma'am Marie, [who] dreamed to become a writer and then eventually she became very lucky and be able to venture in other fields. She was able to reach the medical field and then later on in digital marketing, and later on, she also explored web development. So this is a great opportunity for you. You can apply to their company; you can join our training also so that you can learn a lot of skills and eventually you can get a better job. That's what we hope for."
Any word of wisdom for Filipino web developers?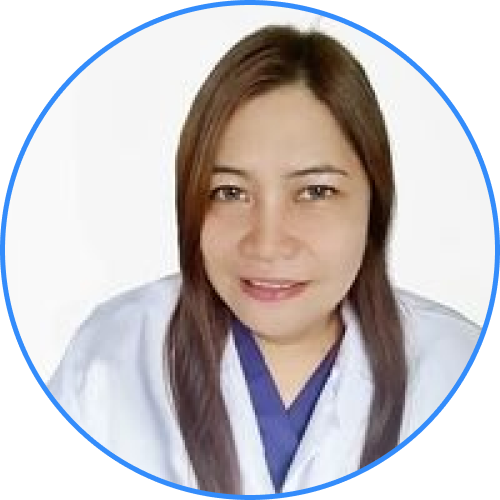 Dr. Marie:

"Okay, so what I can tell the young people out there, if you have a dream, nothing is a hindrance. You should look for experience. The company that builds your skills. And then you should also have the passion and the patience."
Conclusion
We learned a lot from Dr. Marie, and hopefully, what we learned will be applied to our career and personal life!
If you are interested in applying to Dr. Marie's company, Eternus, you can visit their website: www.eternusglobal.com, for their contact information in applying for their job openings.
This is all for Eternus, and we look forward to the positive impact of the Village 88 Employer Network on companies and Filipino developers here in the Philippines.
For anyone interested in joining Village 88 Employer Network Philippines, you can visit our website, www.village88.com/ph/employer_network, to learn more and to join.
And if you're an aspiring developer interested in kickstarting your career in web development, the registration for Batch 3 training that would start on January 2023 is open! Just visit our website, www.village88.com/ph/cs_training/, or fill out this form to register and reserve a slot. For inquiries, you can message us on our Facebook page.
Hope to see you there!