Many may still think that being a developer is only for CS/IT graduates. But that's not the case. No matter your educational background, programming is for everybody to learn.
Like one of Village 88's alumni, Rommel Niebres. He is an Electronics and Communication Engineering graduate who shifted to a developer career. He learned the right technical and soft skills in Village 88 and successfully became a back-end developer.
We interviewed Rommel to learn about his experience in Village 88 Training as a career shifter.
Note: Rommel was an employee of Village 88 during this interview.
Could you tell us about yourself? And describe your background.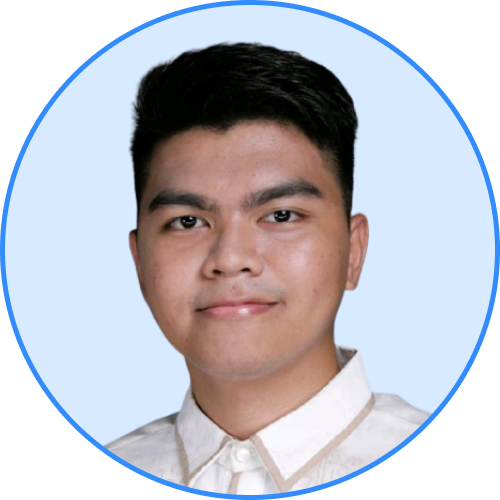 Rommel:

"Hello, everyone. I am Rommel Niebres, and I'm a Junior Software Engineer for Village 88. I am an accomplished Programmer and Engineer. And I enjoy using my skills to contribute to the exciting technological advances that happen every day at Village 88.

"I graduated from Rizal Technological University in 2021 with a Bachelor's Degree in Electronics and Communication Engineering.

"While I was in school, I found my passion in building software that could potentially advance humanity and the world.

"I would describe myself as hardworking, persistent, and focused."
Noemi:

"That's nice to hear! And I know that's a good thing because you can apply that to your daily tasks. You need to focus when you're coding because sometimes it takes to time to think and solve some problems or issues that you will encounter. Especially when building features."
How did you start?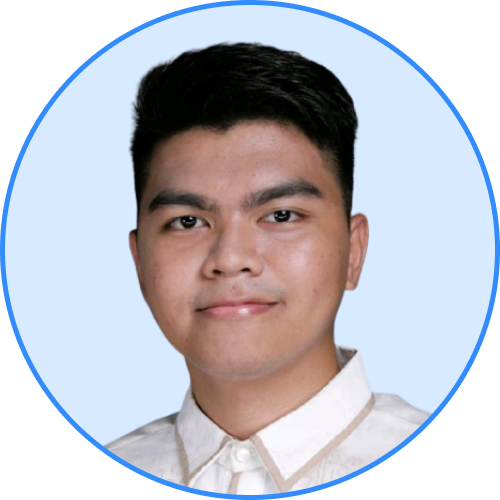 Rommel:

"In my college day, that's when I realized that I love coding. Even though my course, Electronic Engineering, is unrelated, we had subjects like programming classes and coding. I experienced amazing things while taking classes about programming."
Noemi:

"It's not to see people from different walks of life, trying other adventures in different career paths.
Do you enjoy coding more now?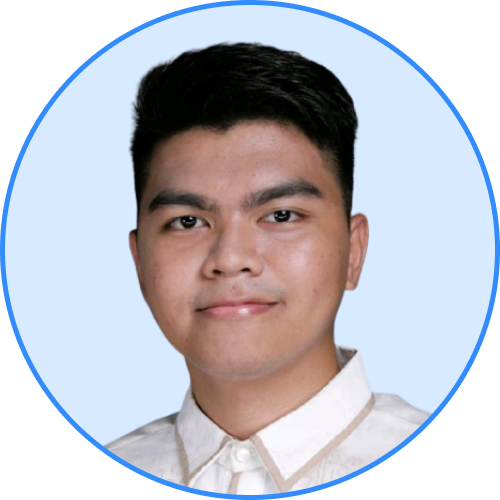 Rommel:

"Definitely because the training opened my close-minded programming. Like a line of code can just do simple things. In training, I learned that I could do more. I can do what I want. It is hard to think about, but with the help of the training, I really saw that the impossible things that I thought could not be done are actually possible."
Noemi:

"So, kudos to you, guys. Like Rommel, there are experiences like this that later on in life, they will realize that, 'This is really where I belong.'"
Where did you hear about Village 88 Training?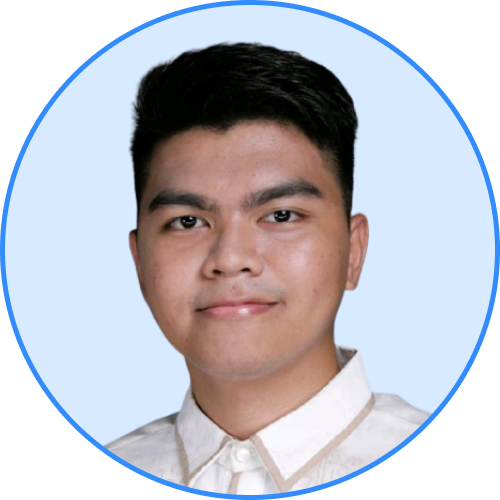 Rommel:

"Before the training, I was looking for an internship. I was looking for a company that is willing to train people like me, a career shifter. And luckily, I stumbled on the Facebook ad of Village 88 Training. And to my surprise, they are willing to train for FREE. They are willing to train career shifters and it was for free. And I was really amazed.

"At first, my goal was only to finish the training. But things changed. I saw how good the working culture is in Village 88. In our sessions, we saw their developers. The working culture is really amazing because there's balance in work and in their daily lives."
Noemi:

"You learned a lot, right? As you go on. Because after training, Rommel was also hired. Later on, he applied what he learned from the training when he started working with a project."
Can you tell us more about your experience in Village 88 Training?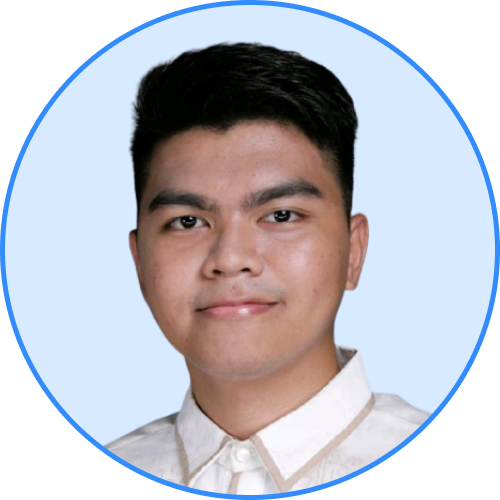 Rommel:

"The training was really hard. But if I were asked if I would want to do it again. I definitely would. Because the training is focused on the fundamentals, which I think is the key to success. And the training taught me to ignore the new words or buzz words that are on trend in programming. It taught me to just focus on the fundamentals to make me the best developer."
Noemi:

"To clarify again to our [readers] and those interested in trying the training, Rommel didn't really pay anything; he didn't pull out anything from his pocket for this training. Right, Rommel?"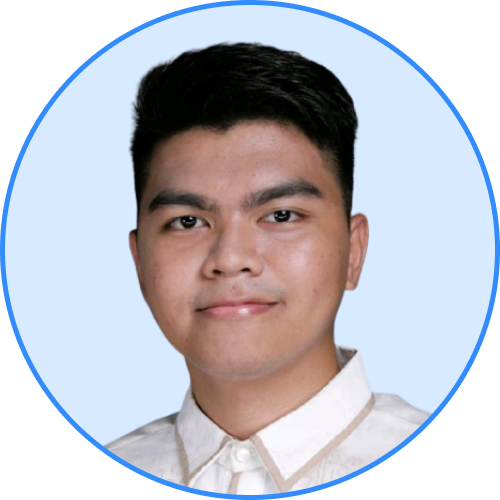 Rommel:

"Yes. Zero. And if you pursue more with later month, you can have an allowance."
Noemi:

"In the training, we also check if trainees are dedicated. Of course, like what Rommel said, at first, it is hard. But later on, you will realize that those fundamentals we are teaching are needed to go to the next level.

"Our instructors are willing to help you, guys. We know that what they are teaching is new to you, and there are activities that they are making you do to test your skills. You experienced that, too, right, Rommel?"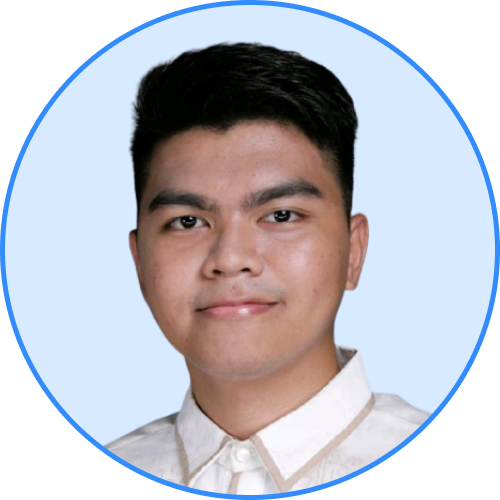 Rommel:

"Yes. The trainers are very approachable. They are just like classmates in training. Even though your question is really simple, they will answer that. Also my co-trainees also helped me in my journey in training.

"Shout out to Harrold and Ivan. There's one assignment in the training that is really hard. So I looked for someone who could help me with that assignment, and I found Ivan and Harrold. Our areas are close to each other, Metro Manila. We helped each other on that assignment. The progress is really good when you are helping each other.

"But you try these activities yourselves first, and if you really can't do it, that's when you need to communicate with other trainees."
Noemi:

"I'm so happy that you enjoyed your experience there (Village 88 Training)."
What is your initial purpose in the Training?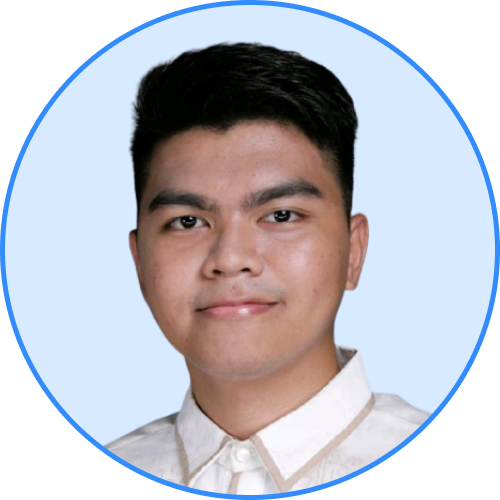 Rommel:

"At first, my purpose was just for my internship. When my third month started, that was when I finished my internship. That's also the time I saw Village 88's culture. I figured that it was better to continue my journey in Village 88. If you see Village 88's culture, you will really push to be part of the culture that they have."
What or who are your inspirations?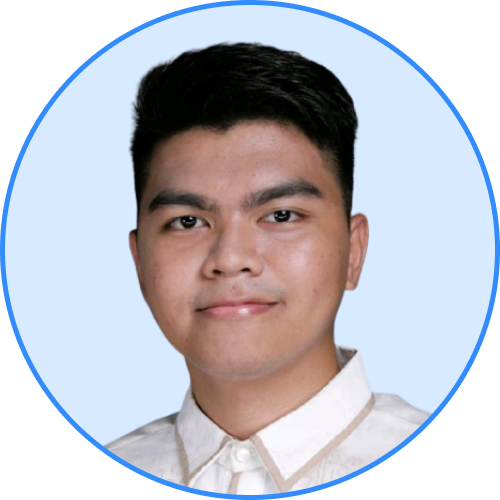 Rommel:

"Our training started during the pandemic, and it was really hard to find the motivation and the drive since we were just at home. My ultimate motivation was my family. Also, I'm a career shifter. I already have an opportunity to shift. I was already half the training, and it was really hard. Sometimes, to be productive, you need to spend extra hours, you need to put more effort. And at that point, I thought about giving up.

"But now I can say that I'm thankful that I didn't give up because I have great learnings now because of the training, because of Village 88."
Noemi:

"Do you have a special person that personally motivates you? (laughs)"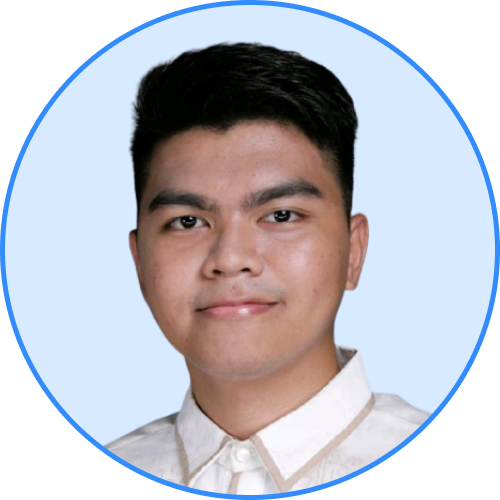 Rommel:

"Yes, I have. My girlfriend is really supportive. And she also helped me because if she didn't support me in shifting careers, I wouldn't have reached it. She supported me throughout the training. When I need to train more hours, she understands."
What are your best and most unforgettable learnings and experiences from the training?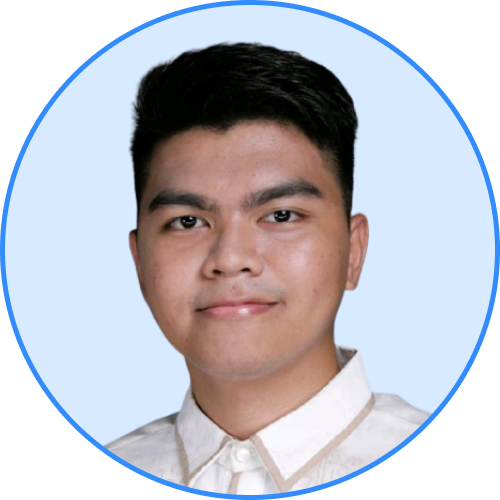 Rommel:

"During 8 am morning sessions, there are code reviews. One time, my code was being reviewed. I already did my best on my code, but it was an epic fail because I focused on the new technologies and the things that are not needed in the fundamentals.

"My mentor saw it. I did a lot, but it was actually simple to achieve it. That's it. I will never forget it. That I really should focus on the fundamentals."
How crucial and rewarding is the Capstone?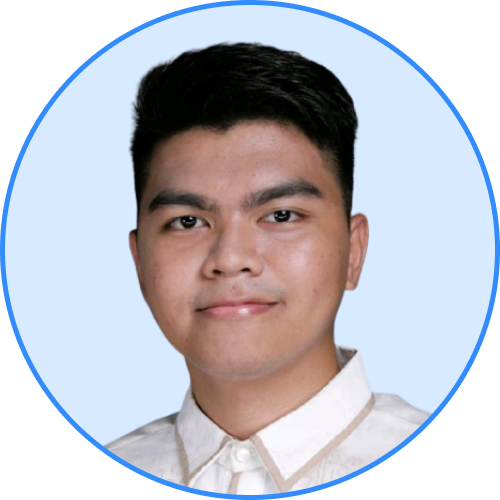 Rommel:

"There are three Capstones in training. You will be given five days to finish one. You need to make the basic features. If you finish it early, you can add your own feature.

"They [Capstone] really prepared me for real-world projects. Your codes should be clean, so it wouldn't be hard to maintain when it gets long. The Capstone gave me ownership, it's my responsibility. It needs to be good, it needs to be done, and I need to deliver well."
What advices would you give to future Village 88 Trainees?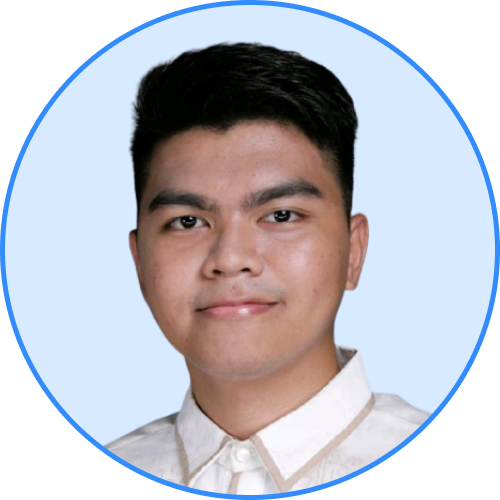 Rommel:

"My ultimate advice is 'Trust the process.' There will be days that you will doubt the program—the training. You might think that you need to learn the trend, and what's new. For me, you really need to trust the process. Trust the training.

"Because now that I'm already a developer in Village 88, I used all the things I learned from the training. Every assignment and every exam, are really important. Never skip any of the assignments or the activities and stay onto it."
Noemi:

"That's right. And also, do not lose hope. In the Village, we really do not measure trainees based on how slow they are; there's nothing like that. Each of you, and everyone in training, have different skills, levels, and approaches to how to solve problems."
What are your plans? What are the other paths that you want to explore?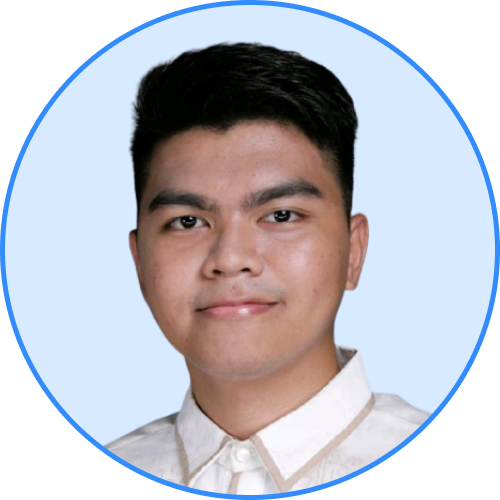 Rommel:

"Before I answer that, I just want to share that lately, in Village 88, the training alumni are given time to learn more about new technologies. I said that I'd like to look more into Blockchain technology because I think the potential of Blockchain is really high. Blockchain technology in payments increases trust, purity, and data shared across the business network. You can trace it. I think Blockchain would be good to learn.

"Personally, as long as I can see something I can improve, I will improve. So my mind doesn't stop learning. If I have something I don't know about, I'd want to know and learn about it. So in the future, I might need, and I could contribute more to projects, companies, and other communities."
Are you willing to share what you have learned with others in the future?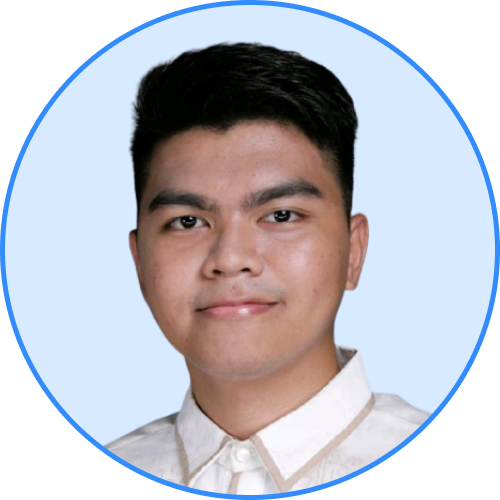 Rommel:

"Yes, definitely. It's my giving back to the great training I was given [by the Village]."
Noemi:

"It's also important to have a heart of sharing."
Bonus Question: What are your hobbies?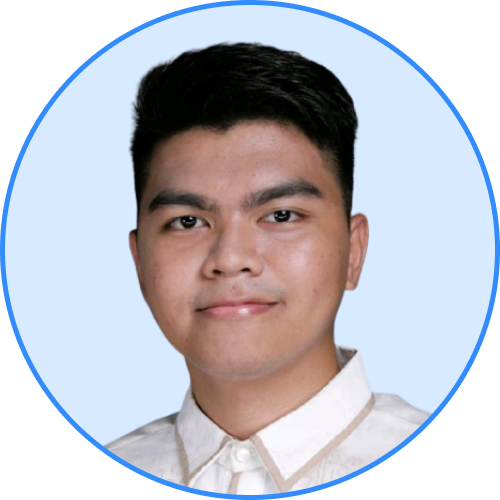 Rommel:

"After work, I self-study coding. I allot around two hours. Then, after that, I try to do unrelated things about programming to rest my brain. My hobbies are watching anime, watching movies, TV shows, and especially playing video games. I also play with other Villagers."
Noemi:

"Who are these people? (laughs) Can you do a shout-out to the Villagers you play with?"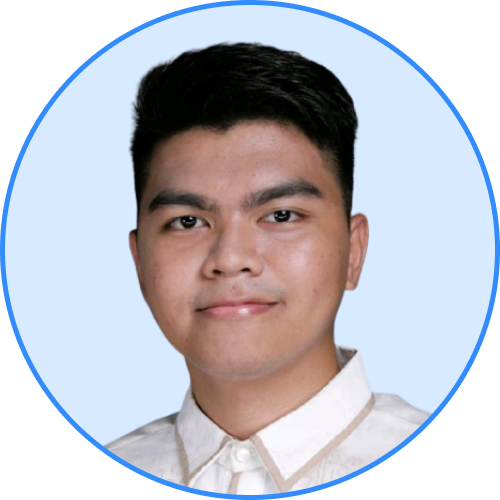 Rommel:

"My main game is Dota 2, so I play with Kuya Jaybee, Sir John, Sir Chris, and others who are playing Dota in the evening."
Conclusion
We were happy to have this interview with Rommel Niebres, the certified Dota player, and to learn about his thoughts regarding Village 88 Training. Surely, it has changed his career life as a career shifter, and we are happy to have helped and been part of his developer journey.
If you're interested in shifting careers or starting a career in software and web development, our Batch 4 registration is currently open!
Registration for this batch 4 is currently open. Sign up for free now and reserve a slot!
Just visit the Village 88 Training website to learn more about this training and sign up. Or you can directly register by filling out this form.
For inquiries, you can send us a message on our Facebook page.
We hope to see you in the next bath!