Jovic is a graduate of BSIT or Bachelor of Science in Information Technology, but he couldn't apply for a job in the tech industry. During the pandemic, he saw an opportunity to finally get back to his first love, which is coding, through Village88 Free Online Training Program.
Despite his fear of not being good enough and thinking that the offer was too good to be true, he took the risk and worked hard to give his best. Now, he's reaping the fruit of his effort and hard work. He is now one of the valued new members and developers of the Village88 family.
We interviewed Jovic and discussed his experience in Village 88 Training.
Introduction: Tell us about yourself and your background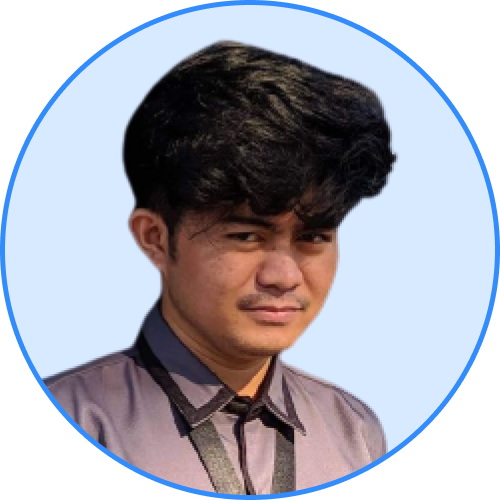 Jovic:

"I'm Jovic Abengona. I am 22 years old. And I was born and raised here in San Fernando City, La Union. I graduated from Don Mariano Marcos Memorial State, University with a Bachelor's Degree in Information Technology. I have three siblings, and I am the eldest. I'm actually a finger-style guitarist. I'm actually the type of person who loves to explore new things.

"And one crucial trait that I know that I can benefit from is my natural trait of being enthusiastic about teaching myself to learn a certain skill. One example of that is my skills in playing guitar. Take note of that because that is one crucial trait that I had which helped me in finishing this training."
Noemi:

"Wow, so that's a skill that helped you to finish the training as well, right? Maybe it's also one way of expressing yourself when you're not coding, and you're releasing your stress in a different way."
Tell us about your journey; where did you hear about Village 88's free training?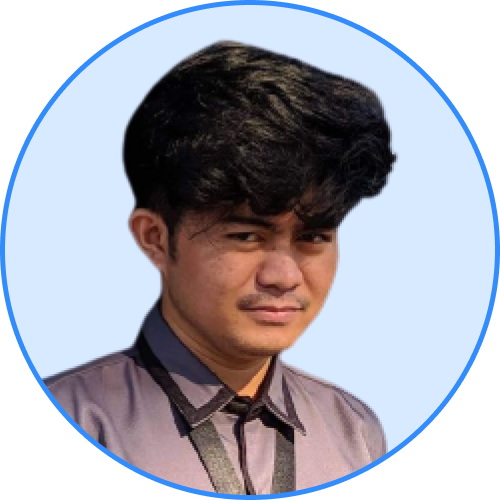 Jovic:

"My journey is actually a roller coaster ride. At first, I was actually desperate to find a new job since I left my previous company. So at the beginning of the pandemic, it was really hard to find a job that actually accepts dev applicants that don't have experience yet. So, I went to every job posting site. I sent numerous applications. And then, one day, I opened Facebook and saw an opening in Village 88.

"I was actually interested first because it's actually offered here in my hometown. The second one was actually it was too good to be true. I was thinking twice because it says there, it's free training. So I got curious about it, and I asked about the training. I sent an application and waited for their reply. But it took days, so I was really thinking, 'maybe it's not really for me. Maybe it's for fresh graduates only.'

"Because at that time, I had already graduated from college and had previous jobs that were not related to programming; those were in a different industry. That's actually one of the reasons why I wanted to pursue that training. I haven't created a single line of code for more than a year. I admit to myself that I don't have the skills anymore. Even though I have the fundamentals, I don't have what the industry demands.

"So when I discovered the training, I really worked hard to be part of it."
Noemi:

"That's good because the training is not only for those who have the knowledge already or are exposed to the web development industry, but it's also open to those people who actually love to code and those who want to learn more and add something to their skills.

"Thank you, and I am happy that you were able to complete the training and be able to share with our [readers] right now what you have experienced.
Can you confirm that the training is free and is it really worth your time?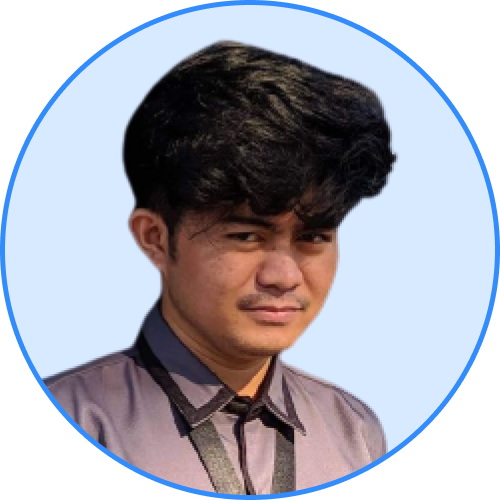 Jovic:

"At first, I was thinking, 'Maybe this training is too good to be true. What company would actually offer such a great program, and it is being offered for free?' So when I got accepted for the training, I was actually surprised because not only is the curriculum well polished, and a lot of things are covered from basic to advanced.

"All throughout the time that I spent during the training, I have never paid anything but effort. So everything that I put in that training actually paid off because right now, I can confidently say that I am better than what I was before I entered the training."
Noemi:

"For those who are interested to join the training, you can see some of the courses offered on our website. You can also see the frameworks that our instructors are teaching the trainees. Jovic experienced it himself, so he can attest that whatever you will learn from the training, you can apply it in your daily life situation. Especially right now, he's working on Village 88 and doing a lot of projects."
Did you enjoy the training?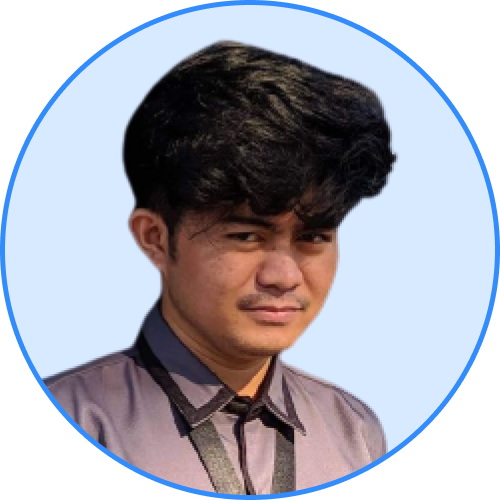 Jovic:

"Of course, I enjoyed it! But what I can say is it's definitely not easy. At first, of course, I was energetic, but after some time, when I was required to install programs, I thought, 'Why is it that just installing is already this hard?' or 'Just starting this specific program already takes too much time; it's half a day already, and it was still not working. But that was actually part of the challenge.

"It's like, 'When push comes to shove, you have to shove back.' Don't expect that it'll always be easy. One thing that I can actually give you guys as a tip is,

"'Always remember that nothing that's worth it comes easy. If you really want it and you believe it is worth it, and you have a hard time, don't give up on it.' The same thing goes for the training. The training doesn't demand you anything but your effort. So if you give everything, it will pay back."
Noemi:

"I agree with what Jovic said. At first, when you're starting something, you are not immediately at the top level. You have to start at the bottom, and the bottom part is really hard because it's like building blocks, right? The bottom is the hardest to put because you are just starting. It's a process. Until such time that you can put a second layer until you reach the top.

"Same with the training, start with the basics, the fundamentals, and have a review on that to be refreshed. Then eventually, new knowledge will be injected, like frameworks and languages. And as you go on, you have activities to test if you really understand. Because without the tests and the challenges, you cannot really say that you really learned. Because everything you learn or knowledge you just absorb without a test, I think that's not enough."
What are your best and unforgettable learnings and experiences from the training?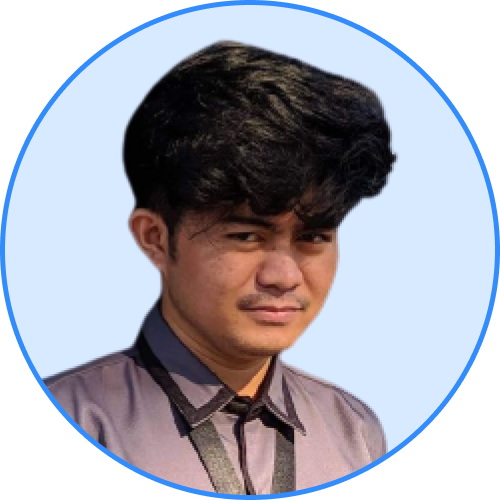 Jovic:

"One of my best experiences is how I finally understood how frameworks work. It's because before I joined the training, I actually spent hours to watch tutorials just to understand frameworks. What I learned from there was actually just how to type but not to actually understand what happens behind the scenes.

"And to be able to learn that in training in just a short amount of time, it's really amazing to me because at some point, I gave up on pursuing this career before. I got scared and thought, 'I don't know this, I'm not allowed in the industry.' But when I learned about the training, in only a short time, my excitement and passion for being a programmer returned."
Noemi:

"I was inspired by what Jovic said. At first, the fire was lost. And that fire is your drive to continue. And then, eventually, it came back, and he came back to that passion.

"If you really don't help yourself, even though you want it, you will never reach it. Like a tree, if you want the fruit, even the low-lying ones, if you do not lift your hand and try to grab it, it will not be removed from the tree."
What are your best and unforgettable learnings and experiences from the training?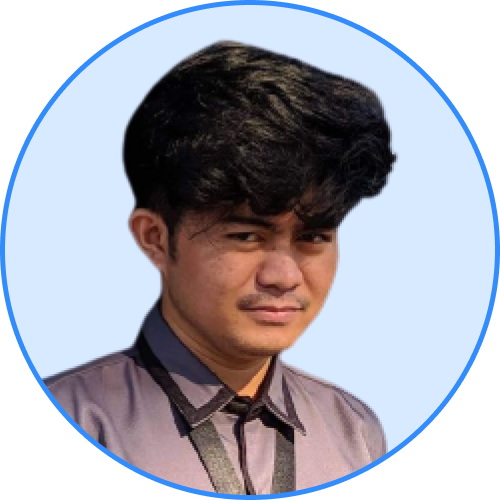 Jovic:

"Yes. Actually, throughout the training, we can actually just chat with them, and they will immediately help you. For me, that's also one of the huge benefits. I realized that 'They will really not leave me, and they would really support me. They do not expect that you can do things already. They were patient with me in improving the skills that I already have."
What are your plans? What are the other paths that you want to explore?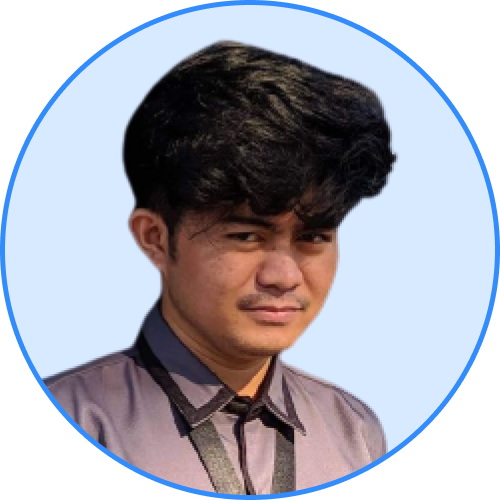 Jovic:

"I want to explore more on the mobile side of things. And I am confident that the great developers around me will help me when I ask for help. That's probably the path that I will focus on now that I'm a villager."
Conclusion
Knowledge is everywhere; you just need the effort to learn. And learning is faster when you apply it.
We hope you enjoyed our interview with Jovic, learned a lot from it, and are inspired to join the free training of Village 88.
The Batch 4 registration is currently open, and you are free to sign up! Just visit our website, www.village88.com/ph/cs_training/, or from this form to register and reserve a slot. For inquiries, you can message us on our Facebook page.
We look forward to seeing you in training!